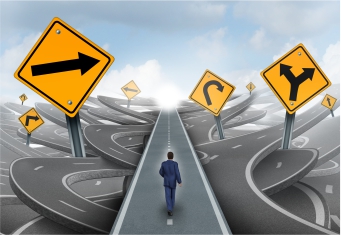 Variety is the spice of life and it is profoundly manifested by nature. Everything in the nature is blessed with variety. Every day, in our life comes with new variety. Be it a happiness or sorrows, opportunities or adversities, they have variable shades, sometimes subtle, sometimes vivid. Naturally, our minds generate diverse thoughts. Some of them bring out charming ripples, whereas some thoughts keep boiling to emit negative fumes.
This has made human life more spicy and intriguing. It becomes full of hopes and aspirations, when we learn to see its brighter side. This analogy is expressively reflected into the world of advertising, where ideas are sold before the product. This is the world that deals with and thrives on variety. When more and more ideas are churned out concrete, tangible and creative solutions come to the surface. This process is interesting, albeit taxing at times. But the outcome gives immense satisfaction of creativity.
The creative team of Genesis Advertising comes across this experience quite often, because here the ideas, skills, thoughts, communication and presentation play in unison with melodious cohesion. It is a collective effort powered by the passion. That gives us distinct identity in the advertising circles of Pune and surrounding areas. The vast and varied jobs handled at Genesis Advertising, Pune has brought us profound versatility. Genesis provides solid groundwork with innovative solutions for your product promotion, branding, logo designing, ad designing and digital marketing. Genesis is the realm of creativity and passion you are looking for.