Advertisements with a social message that changed the way we look at marketing.
Date : 2019-09-19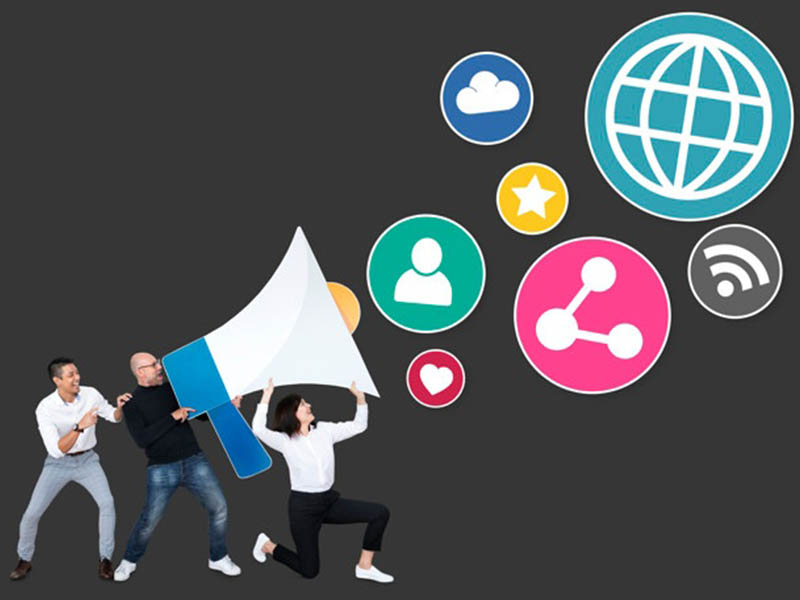 Do you think of a particular advertisement when you hear a Brand name or a particular advertisement of that brand that you have related with. The advertising industry has changed by leaps and bounds since its initiation in the 15th century. Advertising started with the print media and later on moved to voice and visual media. Print ads initially were just classified ads which had simple content with no pictures or attractive copy. As time passed and the competition soared the need for attractive content, jingles and visuals arose. For a very long time ads were only used to pass on information or to induce people to buy a product or service. But, as humans evolved it became imperative for advertiser to change the way they think as this industry completely depends on public needs, wants and psychology. Companies started studying human behaviour and understanding human emotions and promoted brands by concentrating on this factor. When humans connect to a brand emotionally it stays in their minds longer than otherwise. Today 5 centuries later the messages that brands want to convey is more than just brand building, brand awareness or call to action. Brands want to connect with people and create a brand identity for themselves by incorporating social messages with which people can relate.
Few campaigns that changed the way we look at ads.
Airel Matic- #sharetheload

This ad tries to break the stereotype that only women are responsible for home chores. In the ad it is seen that a woman is juggling between household chores and laundry. It is seen that she is cooking, cleaning the mess her son has made and attending to her father and husband whistle her husband is sitting in front of the television and working. The father watches his daughter and realises that during the daughter's childhood he had set a wrong example for his daughter that only women are responsible for taking care of the house. In the end it is seen that the father goes home and helps his wife with the laundry using ARIEL washing powder.

Google- Reunited

This ad shows how google search helped two friends meet years after the 1947 Indo-Pak separation. In the ad the friends' grandchildren search the location details, numbers and book flight tickets through google and reunite two long lost friends. This ad tries to break the religious hostility that people have within the two nations and questions the consequences of the partition.

Havells Fan- Hava Badlegi

Havells came up with a campaign that had a series of advertisements touching various social stigmas. In one it showed a newly married couple at the registrar's office where the man wants to adopt his wife's name after marriage. In another ad it showed a family inviting there house help to eat a meal with them and one where a girl child is born to a Hindu-Muslim couple and the father is seen telling the girl that she can choose the religion she wants to follow when she is old enough to understand. The ad tried to depict that it is time we move on from certain orthodox beliefs and make society a better place to live in.

Vogue- #Startwiththeboys

This ad is a simple reminder to ask men to be gentle and treat girls with respect. "Boys don't cry" is a very common phrase we hear all around the world. This ad shows various instances where young boys and adult boys are seen crying in both happy and sad situations and mothers, fathers, coach, friends and doctors asking the boys not to cry because that is what the society has been believing for years. The ad conveyed a message that we need to take action to reduce crime against women by changing the way we bring up boys.

Tanishq Jewellers- The Double Knot.

This ad counters and challenges the stereotype associated with skin colour and divorces. In the ad it is seen that a dusky women is getting ready for her wedding rituals when her daughter walks in. In the end the ad shows how the groom is more than accepting of the daughter and how they are happy as a family. The ad basically shows that skin colour doesn't matter it is the love and the emotion that matters the most. It also shows the benefits of ending a bad marriage and moving towards a second chance and a new beginning.
Today it is very important to put forth an advertisement that is more than just selling a product or a service. Customers are bombarded with hundreds of ads everyday and hence any ad that doesn't have a thought process just seems pushy and more often than not goes unnoticed. Genesis Advertising is one of the best advertising agencies in Pune with more than 20 years of expertise in this field. Get in touch with us for any of your branding and advertising needs.