Necessity of Social Media in Business Branding
Date : 2017-10-11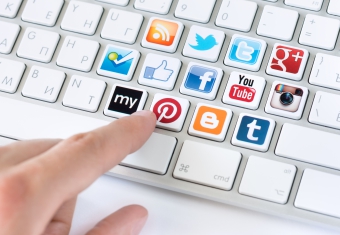 In the present era of social media revolution, no business can rapidly make progress without an access to Facebook, Twitter & other such platforms. Currently there are 665 million users active on Facebook & over 500 million are already registered on Twitter. This shows how popular the social media is. Lack of presence on social platforms such as LinkedIn would definitely be a great loss for the businesses looking for expansion & reaching for potential clients.
The '2013 Social Media Marketing Industry Report' revealed that businesses well connected with social media platforms showed tremendous growth in their business and that too at a very low & nominal investment.
In the light of this, you would naturally be eager to know about the benefits of social media to your business.
They are elaborated below:
Showcase your brand - Update the happenings from your business on social sites regularly. This will create your identity in the market. The more you are active on the social networking, the better opportunities & popularity of your brand would be.
Develop a loyal community of prospects - You can create a very good community strength through the social media platform. Nowadays, people prefer to purchase from a business with an active social media page rather than the one which is not so popular on the social media. So, more loyal and active customers you have, better are the chances for you to flourish your business in the market.
Increase digital exposure - Due to its worldwide access, sharing capabilities and large number of daily users, you can definitely get more exposure through digital marketing & advertising to your business than the existing. It is proved statistically that interacting & marketing on social media three to four times a week will improve your online presence in traditional as well as digital market space.
Enhance company's trustworthiness - With continuous communication on the social media platform, you can become a trusted source of information for your customers. It helps in creating company awareness, creating positive reviews and brand credibility.