Do you know what are the 5 essentials of a good Ad?
Date : 2019-06-20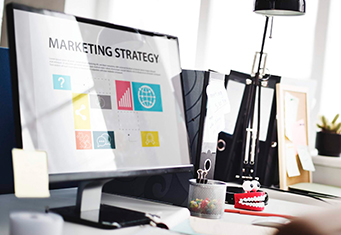 When it comes to writing a good and creative  Ad copy we follow these simple rules keeping in mind your brand's image and positioning.
Here are 5 basic yet important essentials of a good Ad copy that we swear on for great results.
Simple:  Keep it simple as we say is the most common and important principle to follow while writing an Advertising copy. The content has to be creative yet readable and easy to understand and comprehend creating the biggest impact in the least possible time.
Attractive:  As per the AIDA funnel of marketing the first step towards marketing or advertising should be grabbing the attention of masses with unique and catchy Titles in your Ad. The sentence should hold readers' attention to what you have to say. Going forward with the nitty-gritty's of the Ad;  the design, color theme and overall appearance must be appealing and attractive enough to leave an impression on your readers' mind.
Value proposition:  This is the crucial aspect which helps to get a return on your investment in an Ad. It gives the end customer a reason to choose your brand over another and you achieve a  successful conversion just like that!
Informative:  Educating your customer about your brand or product through various channels or sharing good information on your social handles is also one of the Digital Marketing Strategies in 2019 making the brands more approachable and relatable.  Insights or information prove to contribute in the process of making a buying decision.  It develops a trust relationship between the brand and the customer which initiates with the Ad and continues with future interactions or transactions.
CTA :  Call to action is the best way to conclude an Ad as it insists your audience to take action after walking through the content. This gets you a good response and optimal results!
Hope this helps you with your next Ad copy as we being one of the best Advertising Agencies of Pune like to give our best to our audience! We have strategically and creatively helped brands from various industries to achieve their business goals. We provide 360-degree solutions to your marketing problems right from Offline Marketing to Digital and Social Media Marketing using SEO and various ATL / BTL activities.