Important Aspects Of Good Designs In Advertising
Date : 2019-07-20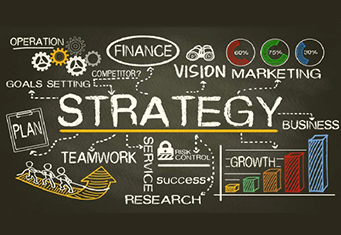 Advertising is basically a technique to bring products, services and ideas to public notice to induce some kind of an opinion in their minds. The key ingredients in any advertisement are: design, colour, text, photos, animations and videos. All the ingredients put together make for a good advertise. A visualiser is the one who actually creates the whole picture in the head. He is the one who makes sure that the necessary ingredients are in the visuals and gives a brief of the same to the Designer.
Graphics are the most appealing part of an advertisement. This is where a good graphic designer comes into the picture. You might have the best of content and the best concept in the head but only a good graphic designer can put the concept to a visual form. There are a few things to keep in mind when you put down a concept into a visual form and make the advertisement the most appealing, something that your target audience can connect to.
Communicate Brand Image

A good advertise design is when the design can communicate the brand's image to the people and help them make buying decisions. Design speaks volumes about what a brand stands for eg. luxury, comfort, trust etc. A Good design speaks for a company's credibility, quality, professionalism and positioning in the market.

Increase Visibility

No matter how interesting and good your campaign is, it's not going to catch eyeballs if your design team is unable to put forth a design that is different and more attractive than your competitors, a design that resonates with your target audience.

Easy Conversions

As we have mentioned above a good advertise is when you use the right colour, text, photos, animations and videos. A good advertise always leads to "call to action". Call to action means any message that drives the potential buyer to take the next step in the buying process. If your content is placed correctly then it is going to persuade the buyer to take that next step.
At Genesis Advertising we have an extremely talented Graphic Designing and Visualising team. We make sure that the visuals we create are authentic and eye catching. Get in touch with us for all your advertising and branding needs.