Awaken in the creative world of genesis
Date : 2017-09-27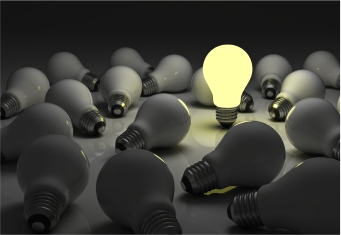 Genesis Advertising, your trusted ally for advertising and a strategic partner in brand promotion, has acquired a new office space, at Darpan Building, Above Hotel Relax, Sahakarnagar No. 2, Pune. Our new workplace is situated at the prime locale and easily accessible. It's a pleasant change and an eventful step in our successful journey over 17 years.
Our exquisitely designed New Office is spacious, having a floor space area of 3,000 sq. ft. A brief visit to Genesis, the premium ad agency in Pune will take you to an exceptionally creative world of advertising. Its elegantly developed interiors with 'off-beat' ideas will unfold new horizons of creativity for you. You will realise that this is the right address for you and a perfect team to rely upon. Your faith on our competencies will grow manifold. You will find most creative solutions for wide range of services pertaining to ad world. We have illustrative scope of services for effective brand promotion, ad designing, media advertising, brochure, Hoardings & Banner Designing and Printing, Social Media Marketing, Web Designing & Development, SEO, Model Coordination
Genesis is known for its value based association with hundreds of reputed business houses, small and big entrepreneur for advertising, ad designing, media advertising, brochure, hoardings & banner designing and printing. The company is known for best publicity management, strategic media planning, brand promotion / brand building as well as advanced marketing tools like social media marketing, web designing & development, SEO, Model co-ordination etc.