Is Digital Banking a domestic help?? :D
Date : 2019-07-02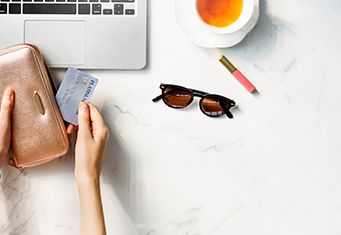 Haha! Is what we react at to the title but yes I feel so pleased to just tap on pay and it's done in few seconds. The digitalization of consumer banking has become increasingly relevant within the industry, where we as customers are becoming more aware of the number of things we can now do online or from our smartphones versus having to physically go to a bank to perform transactions-especially day-to-day, standard tasks like transfers, payments, investments, and even check deposits, to name a few. Digital banking with Google Pay, Phone Pe all sorts of payment and bank applications making the transactions seamless and faster than ever, consumers now actually like to pay the bills or invest in funds And guess what you are rewarded for paying your bills! What more could you ask for?
It is clear that this type of banking is targeting the younger generation which has grown up in a digital world to become more responsible and handle small finances. The online bill payers are majorly the grown-ups now and not the seniors anymore. This can be a revolution in the world of domestic finance, don't you think so? There is no harm to use this domestic help. Having said that, being careful is always a point to remember while using any kind of help or doing any digital transaction to be more precise in this case. While using digital banking you would want to be careful with all the passwords and OTP'S involved in the process. Sharing sensitive information or lack of cyber security can take things south.
As domestic help are aimed to give us more time to take care of more important matters and manage our fast-paced day to day lives, this help also takes away some part of our "could be saved" while digital banking surely saves a lot of time, energy and resources without actually paying and saving more or sometimes earning more with the rewards! It is definitely a boon to us and I am looking forward to many such household revolutions in years to come!!
Talking about revolution, we can't miss out on Digital marketing that has turned around the world of advertising and marketing for every business! To know more about the trends and revolution of digital marketing, stay tuned with us for our next blog!