Perfect name for your business
Date : 2020-03-06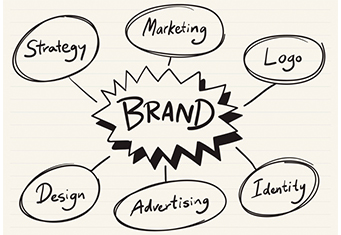 In this era of unlimited choices, a start-up is required to build a brand that is consistent, memorable and differentiated to captivate consumers and eventually capture mind share. The name is the first thing that people hear when you tell them about your company. Good brand names are seldom arbitrary. They are carefully curated ambassadors of a brand personality that convey its position, tone, and values. The name is also a way to create an emotional connect with consumers, therefore, it should be something that appeals to their sensibilities and something they'd like to be associated with for times to come. Below are a few points to consider while you decide your company brand name.
Unique Identity : As a start- up your name needs to compel people to sit and take notice rather than just look up and never recall. There are already a number of apps/ business names in the same sector having very similar brand names. If you come up with a very similar name your brand name is going to get lost in the gazillion already existing names.
Brand recognition : It is very important to think of a unique name. A Unique brand name is going to be more memorable and recognisable to potential customers. Your potential clientele shouldn't confuse your brand with other already established brands in the market.
Simplicity : It is very important to have a very simple and easy to pronounce brand name. Complicated name makes it difficult for people to easily talk about the brand and somewhere there is a threat to your brand identity as people may pronounce your name wrong which in turn can affect the recall capacity.
Marketing impact : A great business name ties in smoothly with great marketing effort. Most of the businesses have a brand name that goes well with their core business identity. A good name really helps with the marketing effort. It is easier to communicate what the brand really stands for.
Domain Name : Having the right domain name is very important from the future marketing and SEO perspective for company visibility. Always make sure the shortlisted brand name has a good available domain name before you copywrite the brand name. It is no brainer that you need to have a digital presence for any business and website is the 1st thing to consider. Hence it is important that you consider all these factors at the inception itself.
Visual Impact : It is important to select a name that can be easily represented in a visual form. It is necessary to have a good logo along with a good business name so as to catch customer's attention. Also visuals are easy to recollect as compared to text.
Genesis being an Advertising and Branding Agency in Pune for the past 20+ years, has helped many local and national brands in their branding, packaging and advertising efforts. Visit our website on https://www.genesisads.com/our-work and take a look at our accomplishments over the years.